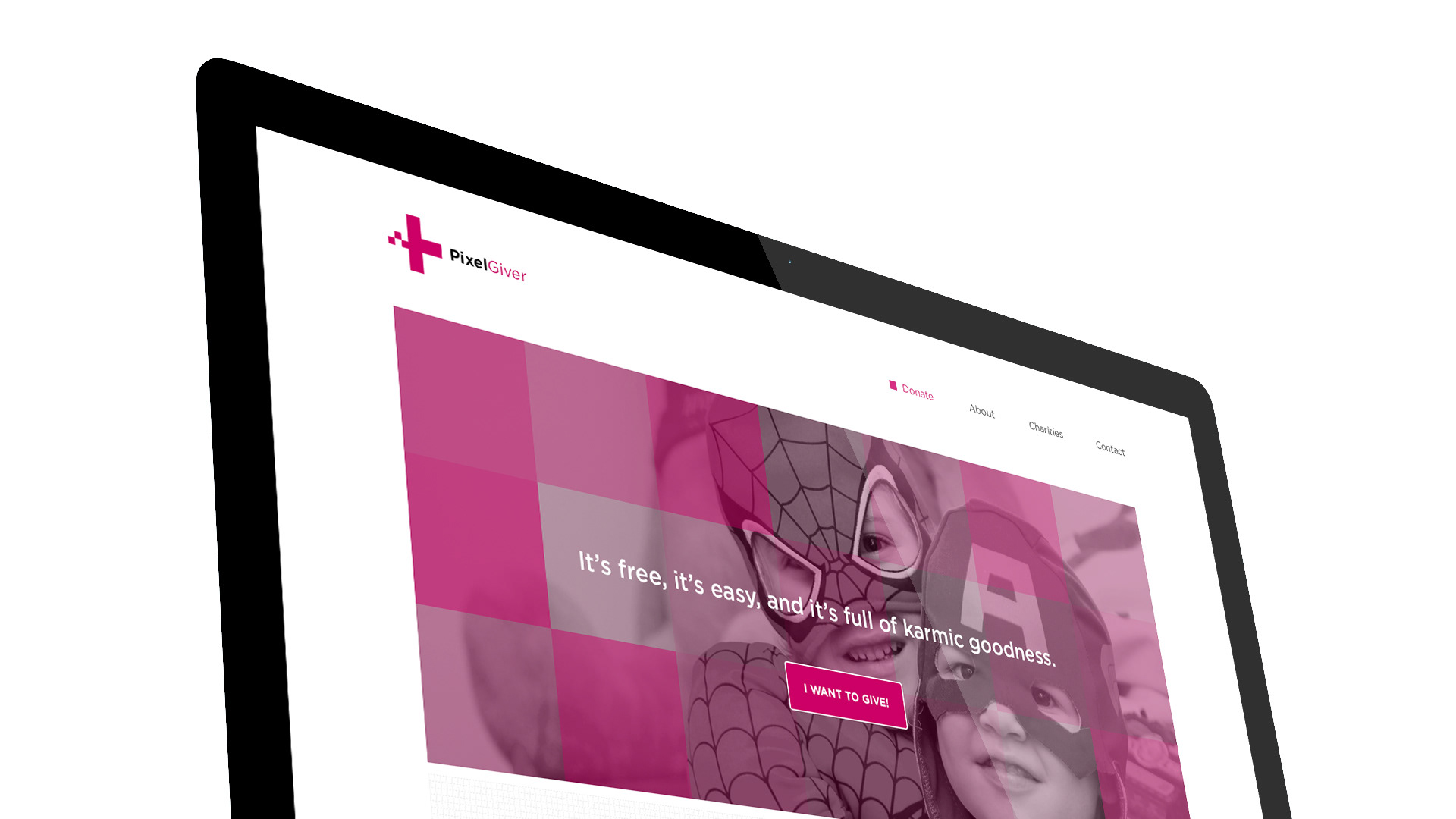 PixelGiver is a simple way for businesses to place charitable text ads on their websites. As a digital startup full of karmic goodness, they needed an identity that was friendly, modern, and had a connection to humanitarianism. 
With a twist on one of the most recognizable symbols of charity and aid relief, the logo was able to maintain the integrity of the iconic cross while at the same time giving it a distinct digital look in sync with the message. 
The website and social media designs continued along the theme of charity and expanded the message with emotive imagery and creative copy.