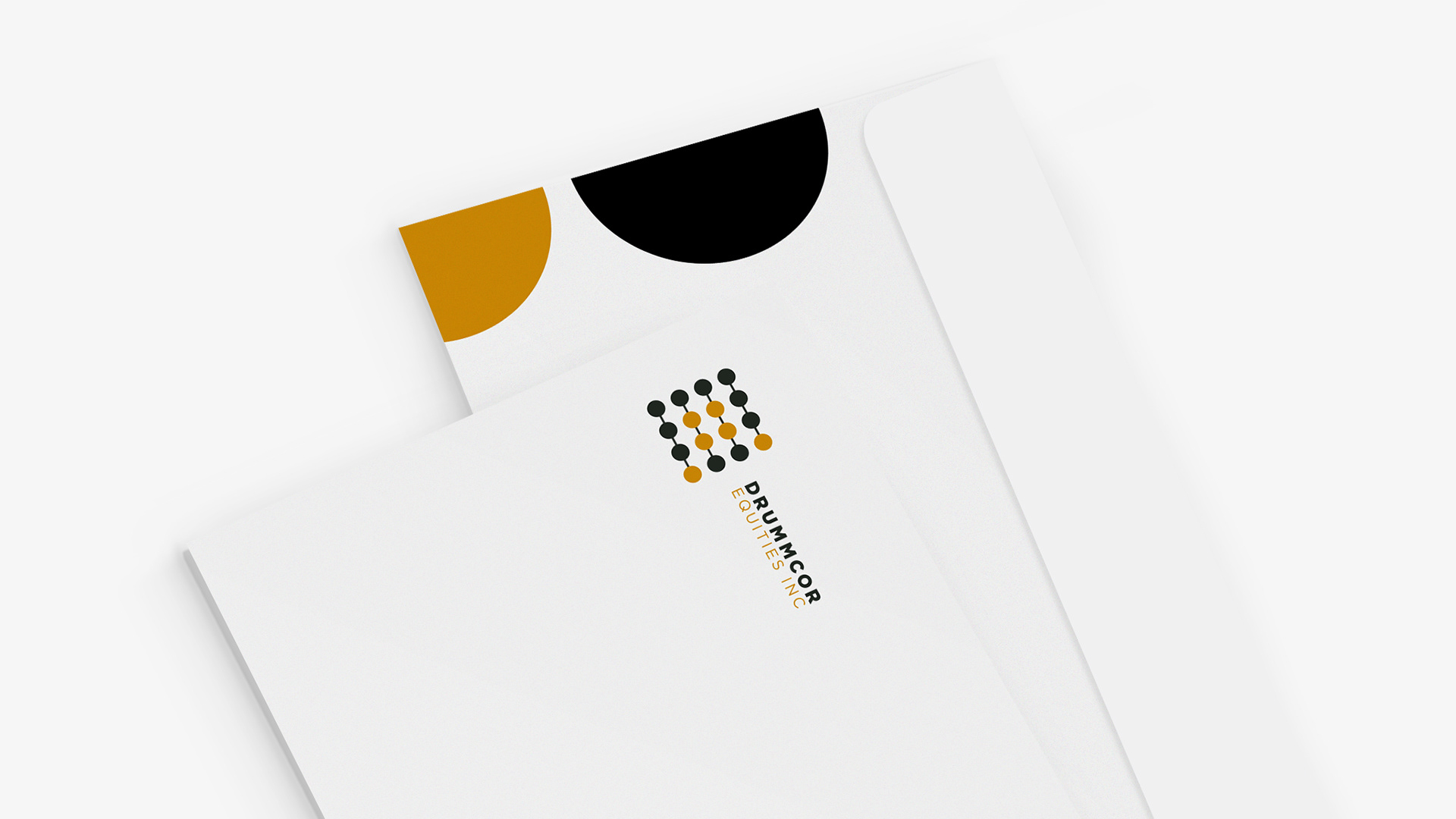 An abacus is a device used for calculation, and an apt symbol for an equities company dealing in pluses and minuses. 
The stacked dots create a stylized version of the iconic device while the black and gold colour palette represents strength and prosperity. And they form the letter D. That's a plus. 
Business cards, letterhead, envelopes, and all manner of company stationery utilize the dots as a simple, graphic theme and provide a playful touch to a financial identity.